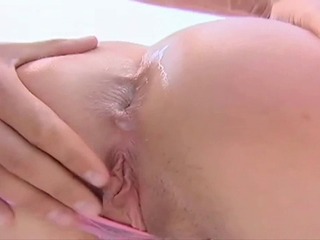 Wieviele Finger passen wohl in dieses scheinbar kleine Po-Loch?
Nach dem Arschfingern folgt ein geiler Anal Fick in heißen Stellungen.
Scharfes Stöhnen inklusive!
Kein Wunder, bei der geilen Nummer!
How many fingers fit well into this seemingly small butt hole?
After the fingers follows a horny ass anal fuck in hot positions.
Sharp groan included!
No wonder, with the hot number!